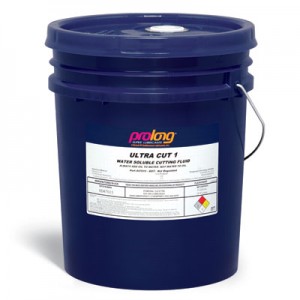 Prolong Waterless Wash & Shine is a revolutionary new method of washing and shining your truck, van, RV or boat without water, with little time or effort. No buckets, no hoses no rinsing and drying! It is simply sprayed onto the surface and wiped dry. With Prolong Waterless Wash & Shine you can conveniently and quickly wash your vehicle anywhere, anytime. The unique formulation dissolves dirt and stains such as tree sap and bugs; special lubricating agents encapsulate the dirt so that it can easily be wiped off without scratching. It also leaves a protective film that provides gloss, color enhancement and smoothness that conventional commercial washes fail to deliver.
BUY NOW
Prolong Super Protectant is water-resistant so it won't wash off like regular protectants. It blocks out the elements for a more durable shine and longer lasting protection. Tested against the best protectants in the world, this product outlasts them all! With this unique formula you can dial the shine up or down, depending on how much you wipe.
Product Overview
How to Use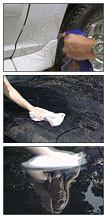 Hold trigger of 17oz. spray bottle 8 to 10 inches from surface and spray a 2-foot-by-2-foot area. Using a folded terry cloth towel, spread evenly and wipe clean. Using a clean area or a different terry cloth towel, wipe dry until smooth and shiny. Continue until vehicle is completed. Great for touch-ups too!
Available sizes
Gallon-size Bottle
5-Gallon Bucket
55-Gallon Drum
Also available in Automotive sizes.
Videos
Testimonials
When introduced to Prolong Waterless Wash & Shine, I was very skeptical of it's claims…I could not imagine not using water to clean my car.  I did give it a try, based on hearing how good it was.  I am a believer!  I have used the product in the shade, in scorching sun, in the garage, and every time, I get a beautiful shine, reminiscent of a good wax job, without the annoying build-up.  I have used it as a touch-up when my wife parks under a tree, and it works on chrome, paint and the painted plastic accents on my truck.

Though the Prolong website FAQS call for terry cloth towels, the microfiber cloths sold at Harbor Freight also do a great job.  Love it!
Other Commercial Products
View all commercial products HERE