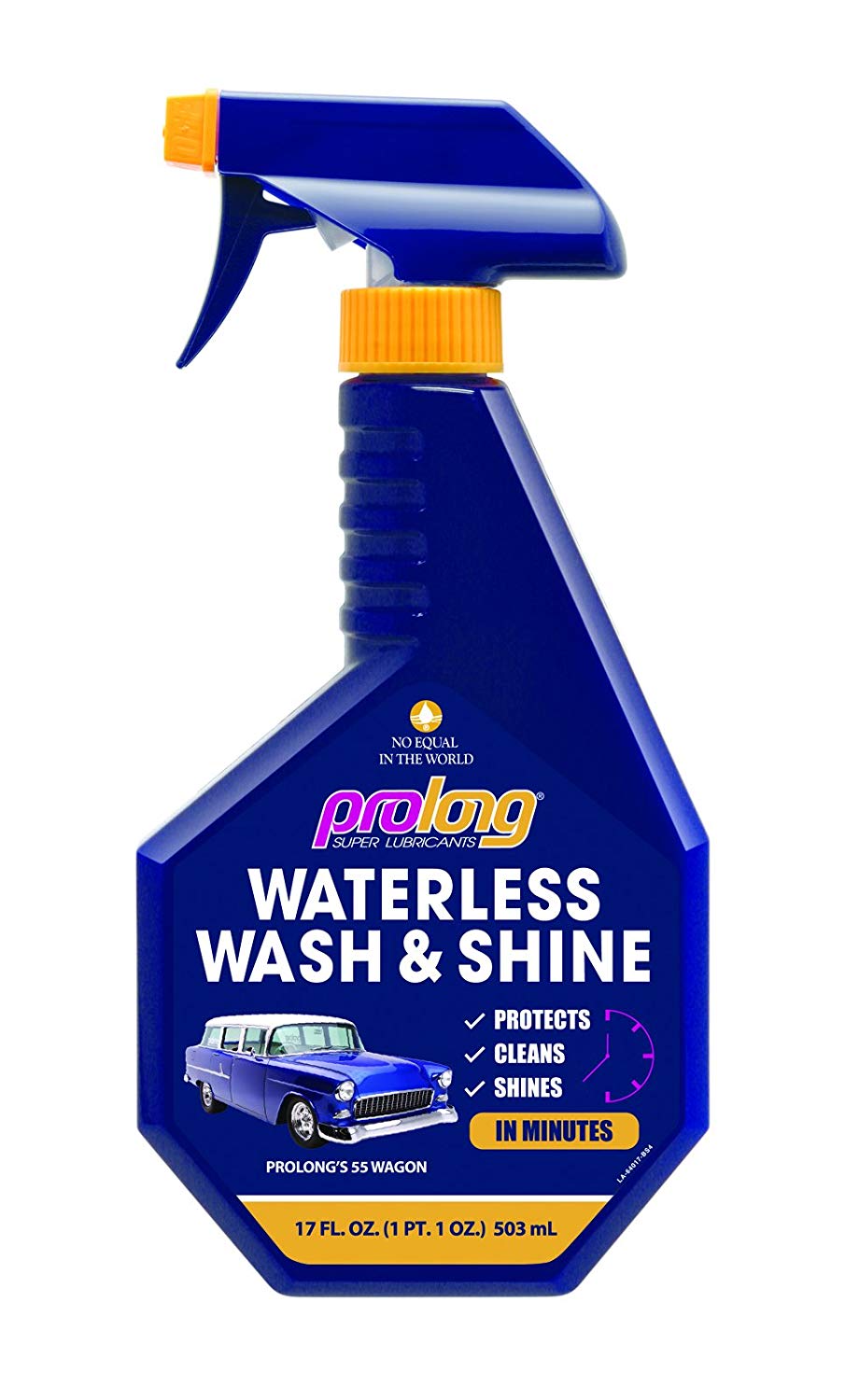 Prolong Waterless Wash & Shine is a revolutionary new method of washing and shining your car in less than 15 minutes without water. No buckets, no hoses no rinsing and drying! Simply spray on the surface and wipe dry. With Prolong Waterless Wash & Shine you can conveniently and quickly wash your vehicle anywhere, anytime. The unique formulation dissolves dirt and stains such as tree sap and bugs; special lubricating agents encapsulate the dirt so that it can easily be wiped off a car's delicate surface without scratching. It also leaves a protective film that provides gloss, color enhancement and smoothness that conventional car washes fail to deliver.
BUY NOW
Prolong Super Protectant is water-resistant so it won't wash off like regular protectants. It blocks out the elements for a more durable shine and longer lasting protection. Tested against the best protectants in the world, this product outlasts them all! With this unique formula you can dial the shine up or down, depending on how much you wipe.Prolong Super Protectant is water-resistant so it won't wash off like regular protectants. It blocks out the elements for a more durable shine and longer lasting protection.


Product Overview
Washes and shines in 15 minutes or less
Quick and easy with no bucket or hoses and no mess
Will not scratch your car's surface
Citrus-based formula even removes tar, bugs, sap and bird droppings
SDS
How to Use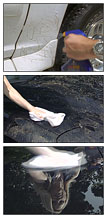 Best for use on light or moderate dirt. Do not use on heavily soiled vehicles. Hold trigger of 17 oz. bottle 8 to 10 inches from car surface and spray a 2-foot-by-2-foot area. Use more product for heavier dirt and less product if only lightly soiled. Using a folded terry cloth towel, spread evenly and wipe clean. Using a clean terry cloth towel, wipe dry until smooth and shiny. Continue until vehicle is completed. Average time for a medium sized vehicle is about 15 minutes.
Available sizes
17 oz. Trigger Spray Bottle
Also available in Commercial sizes.
Videos
Testimonials
When introduced to Prolong Waterless Wash & Shine, I was very skeptical of it's claims…I could not imagine not using water to clean my car.  I did give it a try, based on hearing how good it was.  I am a believer!  I have used the product in the shade, in scorching sun, in the garage, and every time, I get a beautiful shine, reminiscent of a good wax job, without the annoying build-up.  I have used it as a touch-up when my wife parks under a tree, and it works on chrome, paint and the painted plastic accents on my truck.

Though the Prolong website FAQS call for terry cloth towels, the microfiber cloths sold at Harbor Freight also do a great job.  Love it!
After seeing your impressive demonstration of your Prolong products, we made the decision to test it in our truck #53, which is a Cummins with 552,433 miles and a 12315 transmission. (We used Engine Treatment in the crankcase, Transmission, Gear & Differential Treatment in the transmission, front differential and rear differential, and AFMT to each of the front wheel hubs. We then applied Diesel Conditioner to 200 gallons of diesel fuel). After the first week of travel, which was about 7,000 miles, the test results showed that the mpg went from 4mpg to 5mpg, an increase of 25% in mileage, or an additional 200 miles per fill-up. The driver of the truck (who was never told of the Prolong addition) noticed that the shifting of the gears was so much smoother and easier. He also noticed a substantial increase in horsepower. In general, the whole truck runs better and smoother. We hope to be able to add it to the rest of our tanker fleet soon.
M. Autrey, Chief Mechanic
Cantley Transportation, Inc.
This past weekend we went and tested a brand new motor combination with the new Prolong 70 wt Nitro Racing Oil and it performed awesome. Our crew chief imediately noticed how the oil had a slight tackiness to it which was the AFMT. We ran our quickest ever with a planned early shut off of 5.93. Bearings looked perfect after the run. Very excited for the California Hot Rod Reunion in 2 weeks.

Thanks for a great product .

Will Martin
Steel mill had a pillow block bearing running at 326 degrees. Normal operating temperature was 190 degrees. The fourteen-year old bearing was smoking, but they had to keep production going until the morning when maintenance could fix it with new parts. They used EP-2 Grease and twenty minutes later, the temperature had dropped to 260 degrees, the smoking and squealing had stopped. Through the night, the temperature had dropped to 130 degrees and leveled out at 167.
Steel Mill in Ohio
Other Automotive Products
View all automotive products HERE