POMONA, Calif. – Prolong® Super Lubricants is now a product sponsor of 2010 National Hot Rod Association (NHRA) Pro Stock Motorcycle World Champion LE Tonglet. At 20 years old, Tonglet was the youngest racer to ever win the world championship. The same year, he won the Mac Tools U. S. Nationals.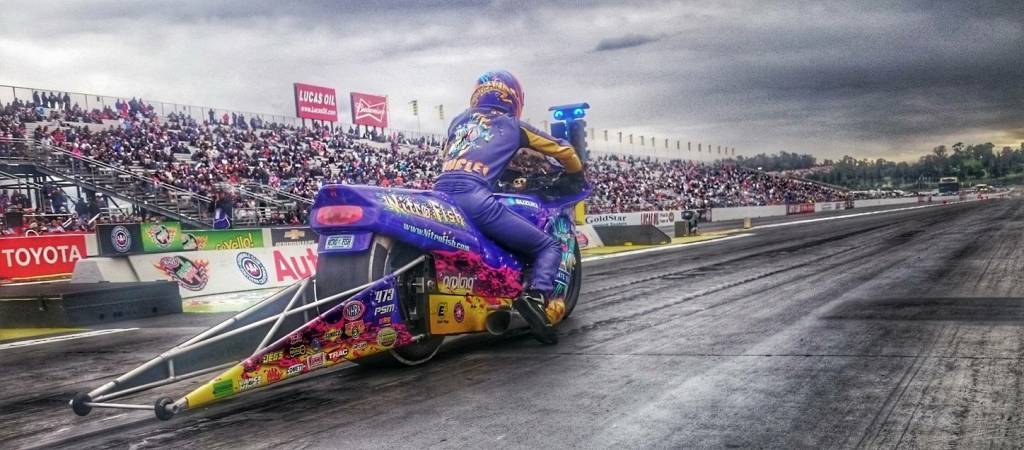 The son of NHRA Pro Stock motorcycle racer, Gary Tonglet, and brother of NHRA Pro Stock Motorcycle drag racer and former Vance & Hines/Harley-Davidson rider, GT Tonglet, LE Tonglet clearly has motorcycle racing in his blood. Tonglet's dad and brother serve as his chief pit crew, passing along their racing expertise and hand-tuning his bike. When Tonglet won the championship, the Tonglet Team won hardest working crew as well.
"We've been a family operated team since the beginning," Tonglet said. His bike is powered with a 1980s Suzuki GS1100 375 HP air cooled, normally aspirated motor that includes billet Vance & Hines parts. Since 2015, the Tonglets have used Prolong Engine Treatment in LE's bike, delivering extra protection and performance for his race engine. That same year, Tonglet qualified for all 13 events he participated in; raced to five semifinal finishes; and posted a career best speed in Englishtown.
"Prolong makes the bike run better," Tonglet said. "We don't have to worry about our motor locking up with Prolong. It gives us extra security.
The Tonglets also use Prolong's Commercial Grade Diesel Fuel Treatment in their touring vehicle, a Freightliner 2001 with 515 HP CAT engine. In their daily drivers, LE's Toyota Tacoma; his brother's 2015 F-150 Ecoboost; and his dad's 2010 GMC Sierra pickup, they use Prolong Engine Treatment, formulated with Prolong's AFMT™ advanced technology to protect the metal surfaces of both gasoline and diesel fueled engines.
In addition, Tonglet is pleased with the results he gets from Prolong's Waterless Wash & Shine and Super Protectant, during his high-profile races, where looking professional is a must.
"The bike is staying cleaner with the Prolong Waterless Wash & Shine in between rounds," he said. "It's amazing. You don't even have to use a hose. You just spray it on and wipe it off and you can really feel the difference in the finish. It's the best product out there in an instant detailer."
"We're extremely proud to sponsor this young man, whose talent and drive have put him on a clear upward trajectory in motorcycle racing," said Ian McKinney, general manager, domestic sales, Marketing and Motorsports, Prolong Super Lubricants. "Prolong products will help him succeed, because they're designed to protect engine components by preventing metal-to-metal wear common with high temperatures in NHRA motorcycle racing. By bonding to metal, our oil also limits dilution from the nitro and protects bearing surfaces for the entire run. This preserves key engine parts run after run, saving teams thousands of dollars."
For more information about the LE Tonglet race team, visit Letonglet.com or follow the team on Facebook (https://www.facebook.com/le.tonglet.9/timeline) and Twitter (https://twitter.com/letonglet).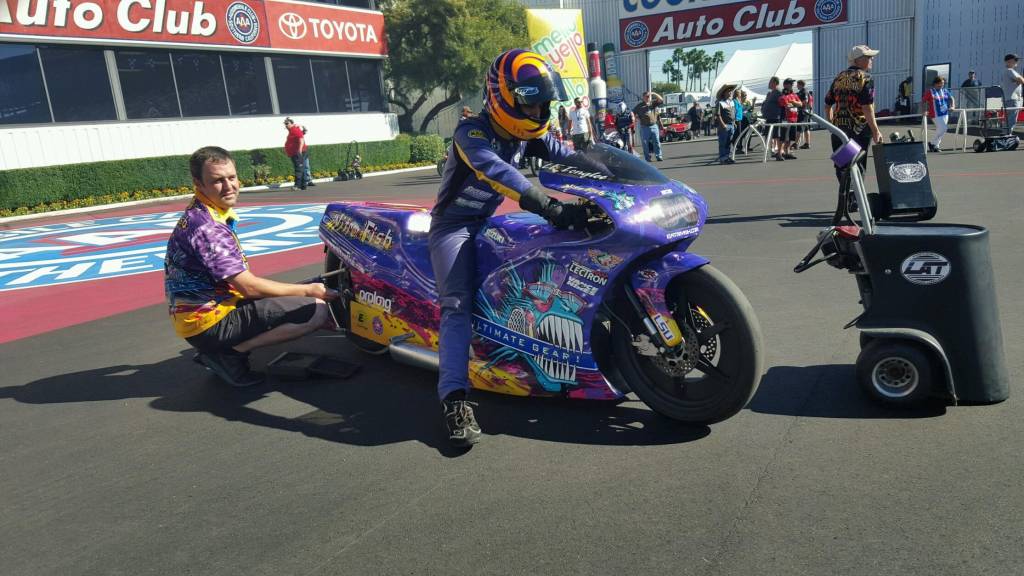 To learn more about Prolong, visit www.Prolong.com. Find Prolong on Facebook (www.facebook.com/GoProlong) and follow on Twitter (www.twitter.com/GoProlong) for additional specials, product and race information.
About Prolong Super Lubricants
Prolong® Super Lubricants, a brand of GoldenWest Lubricants, Inc. is a leader in automotive and industrial oil and fuel additive products, offering a wide range of chemicals and car care products, including engine, fuel and transmission additives; chassis and wheel lubricants; vinyl and leather protectants. Its Anti-Friction Metal Treatment™ (AFMT) advanced technology treats and modifies the surface of metal to reduce metal wear, heat and friction. For more information, visit www.prolong.com, or contact Prolong at 1937 Mount Vernon Ave., Pomona, Calif., 91768; phone: 800.540.LUBE (5823); fax: 800.966.LUBE (5823).
# # #