Welcome
Readers!
has two Exclusive Offers for you
30% Off our famous Waterless Wash & Shine
(17 ounce Spray bottle) Purchase one or a case of 6
30% Off our fantastic SPL 100 Spray Penetrating Lubricant
(12 ounce Aerosol Can) Purchase one or a case of 12
MUST USE CODE CP317 at checkout
INCLUDES Free Ground shipping for orders over $25*
*Free Ground Shipping for orders in the Continental US Only
Offer good through May31, 2016
Prolong® Super Lubricants' engine, fuel, transmission additives and car care products have become the products of choice for knowledgeable auto enthusiasts!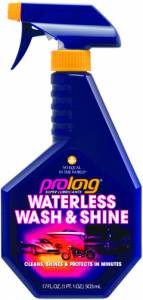 Prolong Waterless Wash & Shine is a revolutionary new method of washing and shining your car in less than 15 minutes without water. No buckets, no hoses no rinsing and drying! Simply spray on the surface and wipe dry. With Prolong Waterless Wash & Shine you can conveniently and quickly wash your vehicle anywhere, anytime. The unique formulation dissolves dirt and stains such as tree sap and bugs; special lubricating agents encapsulate the dirt so that it can easily be wiped off a car's delicate surface without scratching. It also leaves a protective film that provides gloss, color enhancement and smoothness that conventional car washes fail to deliver.
Sup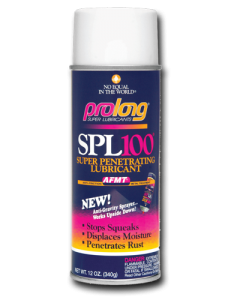 er Penetrating Lubricant Spray is formulated with AFMT™  (Anti-Friction Metal Treatment) advanced technology to lubricate, penetrate, and prevent corrosion, free sticky mechanisms, displace moisture, stop squeaks, and reduce friction and wear on all metal surfaces. It cleans and protects metal surfaces, tools or any metal equipment exposed to water or weather. It provides easy-to-apply protection and lubrication for hundreds of household, automotive and recreational uses as well as commercial and industrial applications such as light duty machining, tapping and drilling fluid.