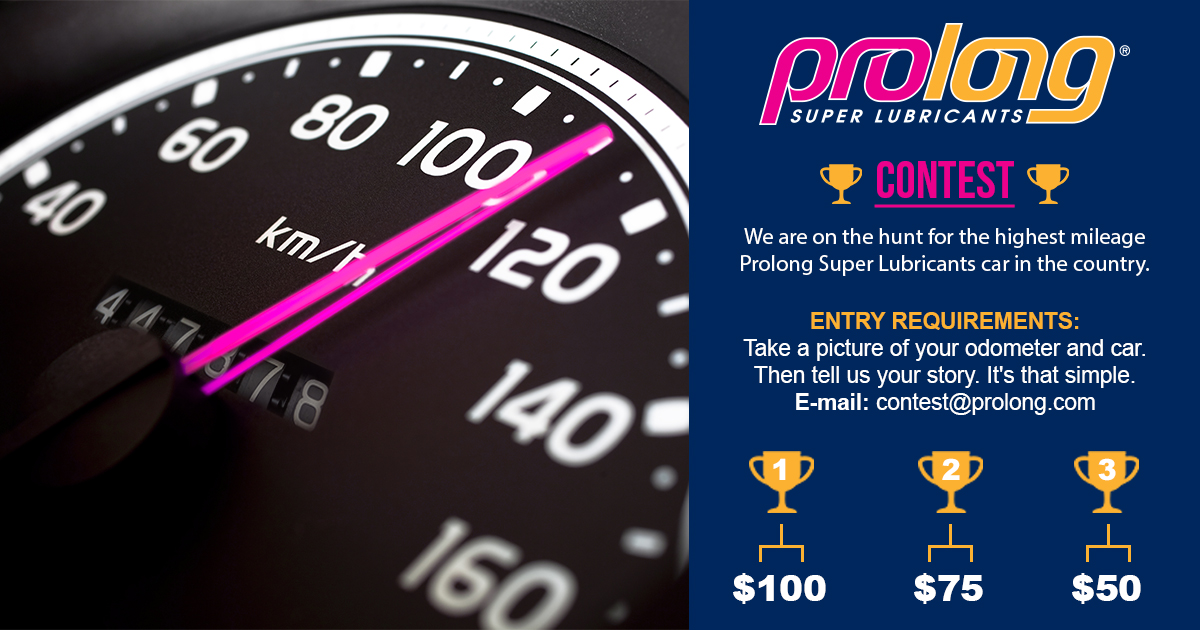 We are on the hunt for the Highest Mileage Prolong Super Lubricant Car in the County.
Over the years we have heard so many great stories about how our products have made your car last longer and go further than ever expected, so we are having a contest.
ENTRY REQUIREMENTS:
Take a picture of your odometer, car and tell us your story it's that simple.
PRIZES:
First Place: $100 Second Place: $75 Third Place: $50
Stories will be posted on our Facebook and Instagram Pages and our Website with only your first name and last Initial but if you prefer you can remain anonymous or do not want us to post your photo's or story just let us know you will still be entered into the contest.
Please be aware that your photos and information will be kept private and will not be used for anything other than the contest. We have great customers and we do not share our customer information with anyone.
The contest will run through the end of April 2019, and we will contact the winner via email and phone.
SEND YOUR ENTRY TO:
e-mail: Contest@prolong.com
Please paste story and photo's into the body of your email, AND BE SURE TO INCLUDE YOUR NAME AND MAILING ADDRESS AND PHONE NUMBER WITH YOUR STORY.
or regular mail:
Prolong Super Lubricants/ Contest
1937 Mount Vernon Avenue
Pomona, CA 91768-3312