16th Annual Woodies at the Beach
July 16, 2016 @ 9:00 am

-

3:00 pm
The President of the Santa Barbara Woodie Club, Ken Gilmour, invites you to join us at the 16th Annual Woodies at the Beach! It's a great car show located at one of the most beautiful venues on the California coast, with Woodies displayed on a large grassy knoll overlooking the blue Pacific Ocean. Many people bring a picnic lunch to this family oriented event. The views just don't get any better than this! Special parking area on the lawn for all other cars of interest, no moderns please.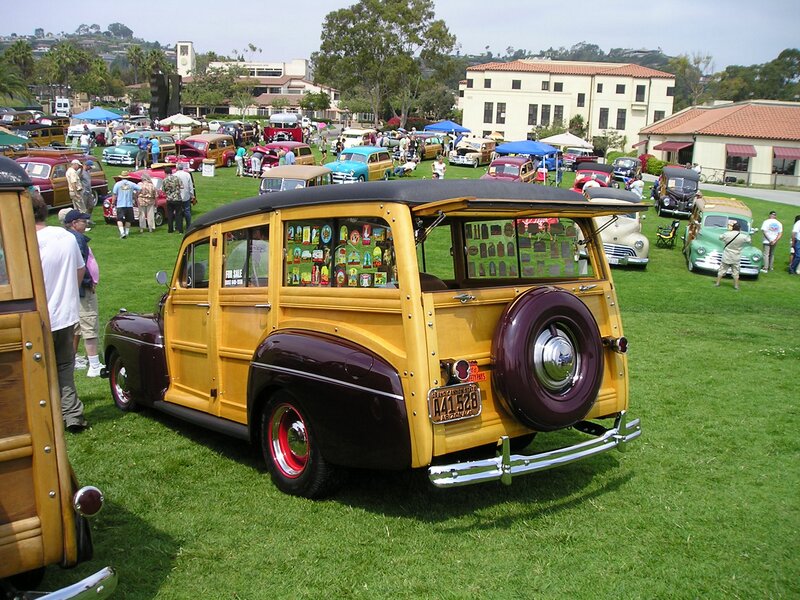 The 2016 show activities will be held July 15 – 16. Friday night, July 15, will start out with no-host Welcome Party at Cody's – a great locally owned restaurant featuring a full bar and a very reasonable and varied menu – located at 4898 Hollister Ave., Santa Barbara, phone 805-683-5141. Last year over 100 people attended, and lots of woodies. Preferred parking for all cars of interest.
On Saturday, July 16th, Woodies at the Beach is held at the Santa Barbara City College – WEST CAMPUS at 721 Cliff Dr., Santa Barbara (CA, 93109). The show runs from 9:00 am to 3:00 pm with plenty of parking on beautiful grass for all woodies and other classic and enthusiast cars – no moderns please.
This event is a free to all – participants and spectators as well. However you can help us support local charities – Santa Barbara City College's Auto Technology Program, the Santa Barbara Food Bank, World Dance for Humanity and Unity Shoppe; the largest charity organization on the Central Coast – by buying event memorabilia, raffle tickets and participating in our outstanding silent auction.
Great music, raffle items galore including a surfboard, a superb silent auction, a gorgeous venue overlooking the ocean – bring a picnic – and good company, what more could you want? Santa Barbara accommodations fill up quickly, so book them early. We're looking forward to seeing old friends and meeting new ones!
Benefiting: Santa Barbara City College – Perpetual scholarship for the Automotive Technology Department, Santa Barbara Food Bank, Unity Shoppe – oldest and largest charity in Santa Barbara, World Dance for Humanity and National Woodie Club Scholarship Fund.
For more show information, please contact Ken Gilmour at: 818-943-0242 via phone or email at kengilly@gmail.com
Map available at www.nationalwoodieclub.com